Aloha Art - The Wishing Garden Project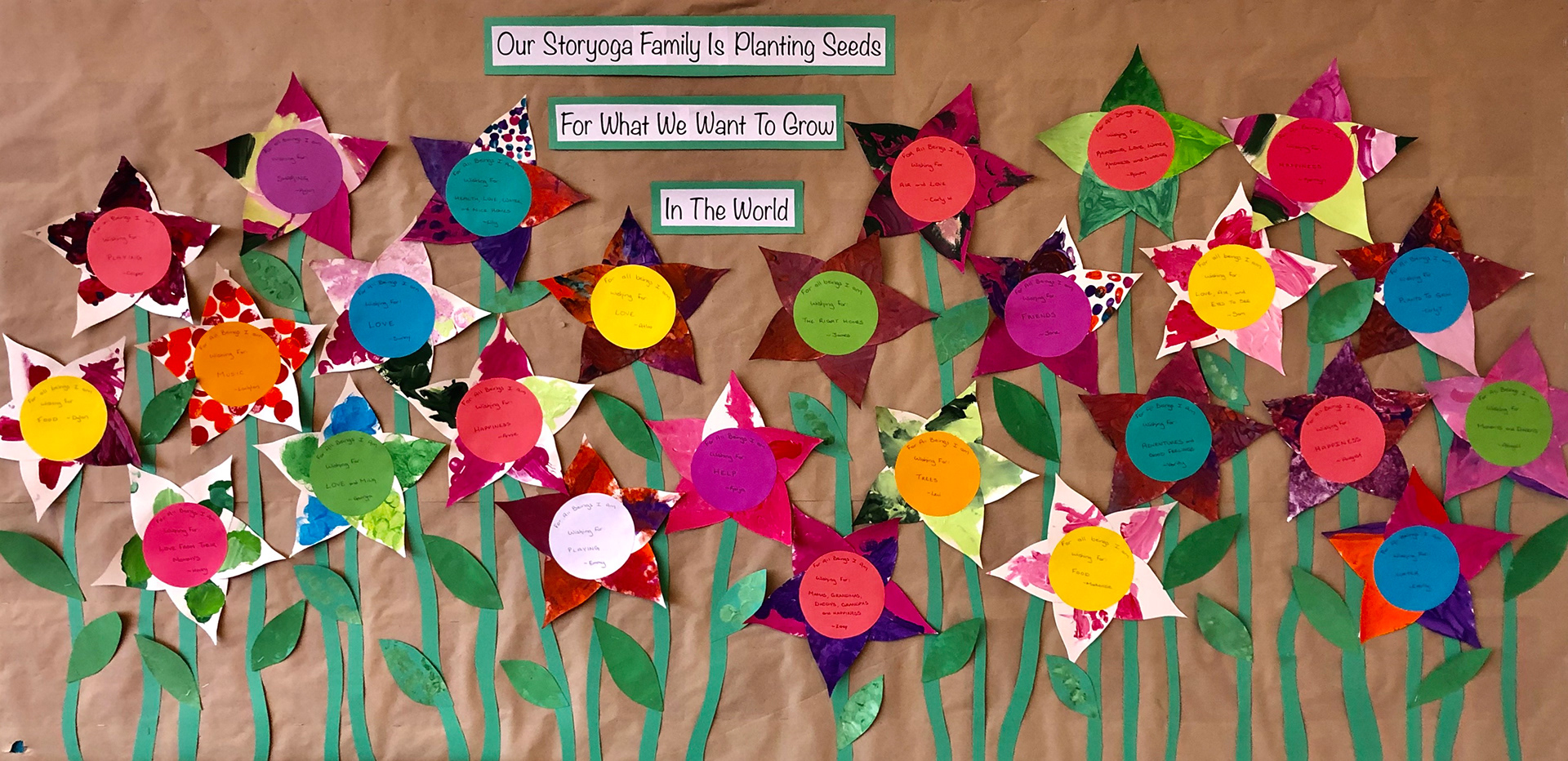 Connection with yourself,
connection with the earth,
connection with the cosmos,
connection with flow state,
connection with life force,
in your own skin, and heart.
Keep creating in the face of everything.
In conscious connection I sit with each child. I ask them if I can share something with them. They always say yes. Their whole being is fully engaged, fully present, eager to welcome my words. I tell them "What is most important to me and what I wish for for myself and for you, for my mama and daddy, my sisters and brothers, my friends, and for all beings, even the ones I don't know…is love." I then open the space for conversation, for the exploration of what is important to them, what they wish for for the people they love, for the animals, for the earth, for all beings, what they think we need more of…what they want to grow. These conversations fill my heart and touch me on a soul level. The wisdom that comes through these 2 - 5 year old beings is pure love. They are channels of divine consciousness. 
In the southern coast of BC the spring energy is strong. The first spring flowers enchant us with their colours, the birds fill our souls with songs, and the growing warmth of the sun opens our hearts. The natural world is a special place to be right now with new buds appearing daily. Spring's gentle creative energy is blessing us and the children feel it in the essence of their beings. The children have been making their own flowers. Painting with their hands, sponges, and brushes. Each choosing the colours they want to add to our garden of wishes. In the centre of each flower I write their wishes. One child says we need to make stems and leaves for the flowers, so we do that, and together we assemble our garden. As we do this the children are curious about what their friends are wishing so I read each flower out loud as I add it to the garden and we send our wishes out into the universe.
It has been a gift to connect and create with the children of Storyoga Preschool. These are their wishes for what they want to grow:
For All Beings I Am Wishing For:
"love, air, and eyes to see"
"trees"
"mamas, grandmas, daddies, grandpas, and happiness"
"love from their mommies"
"health, love, water, and nice homes"
"adventures and good feelings"
"rainbows, love, water, kindness, and sharing"